Emprades vintage + design is situated in the main street of the small and pretty town of Clarendon, south of Adelaide. The building is in a prominent position in the town and we are often asked about its history.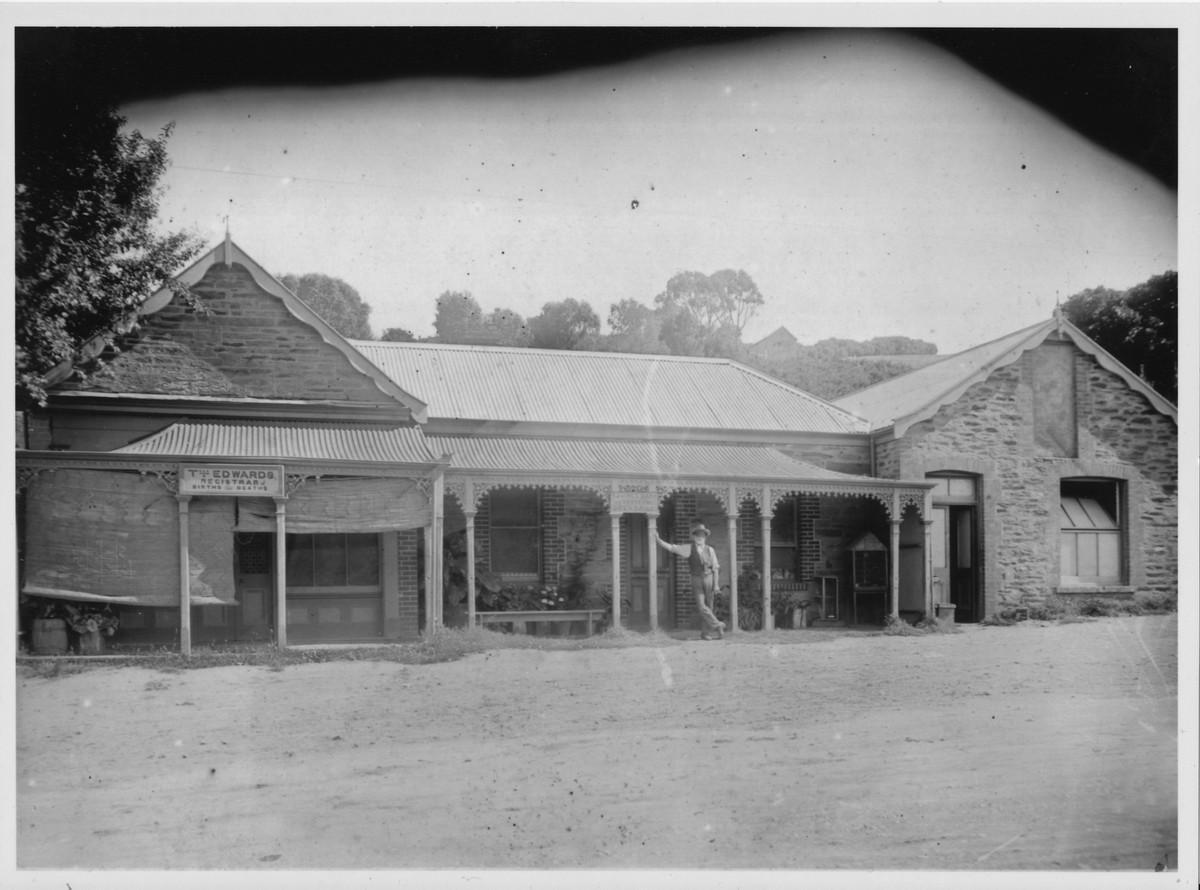 Thomas Edwards outside his shop c1890.

In the early 1840's young brothers Jeremiah and Richard Morphett made their way from Kent in England to South Australia, encouraged by their uncle John Morphett who was an eminent figure in the establishment of the colony. With their young brides Mary and Lucy both aged in their late teens, they took up land and started the hard life of farming in Clarendon, and were instrumental in creating the some of the first township allotments.
Our shop building forms part of the Morphett precinct, being the home of Eliza Edwards, nee Morphett, daughter of Richard and his wife Lucy. Eliza was married to Thomas Edwards and together the couple built and worked on the property. The photo shows Eliza and her mother Lucy.
Thomas was very much involved in community and church life. He and his wife Eliza ran a jam and pickle factory from the western end of the building, he was the Registra of births, deaths and marriages and also ran an agency for the Savings Bank of South Australia. The eastern side of the building was run as a shop to sell their jams, jellies and pickles. Thomas also ran a covered horse and cart service to Adelaide, leaving in the early hours of the morning so people could get to the Adelaide for business or to the markets with their produce. He returned around midnight the same day.
Eliza ran a few maternity beds and the building was known as a maternity hospital. The couple also raised 5 children.
To be continued.........