Posted by Pru on 4th Sep 2021
The German Monkey Wine Bottle is quite a novelty and was first produced in 1949 in the Affentaler region of the Black Forest Germany. It features a gold three dimensional monkey wrapping its arms around the bottle which would have once held Spatburgunder, fine red wine made from Pinot Noir grapes. The word Affentaler means Valley of the Monkey.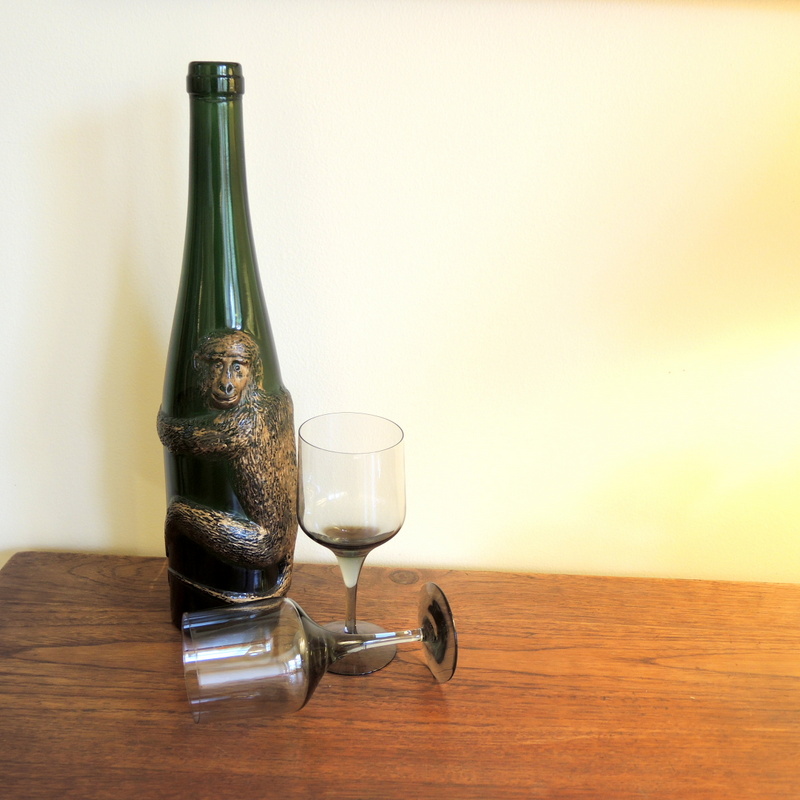 We would immediately think why Valley of the Monkey in Germany?? There is an interesting story attached. The first Pinot Noir wine grapes were grown in this area around 700 years ago by the Cistercian Monks. They built a chapel by the side of the road near the vineyards and it was a road which pilgrims regularly travelled.
The chanting of Ave Maria by the pilgrims wafted across the valley and the area became known as Ave Tal or Ave Valley. Over many years this name mutated to Affental or Monkey Valley and the name stuck. The area as mentioned is now called Affentaler.
The monkey bottle was first released in 1949 and is still used today. The definition of the glass monkey has changed over the years and the design produced today has an almost flat gold monkey. The early bottles are a novelty and have become an inexpensive collectable.