Posted by Pru on 15th Aug 2021
Australian jewellery is highly collectable and it takes time and patience to find these lovely pieces. The obvious place to look for marks is to the back of a piece but this is not the only place you will find makers marks. Look at the base of a hinge, along the pin and to the underside or inside of a stone setting. Many Australian pieces are not marked but are distinctive because of their design which may include Australian Flora and Fauna, the Southern Cross or other uniquely Australian motifs and symbols. In Australia there has never been and still isn't a silver or gold marking required on items. It is of course in the best interest of the jeweller to mark their jewellery and many did.

Silver pieces are often only marked STG SIL, STG SILVER or Sterling Silver. The first two marks are distinctly Australian so whenever these are seen you can be confident of their origin. If you are lucky you will also have a maker's mark.

Gold is usually marked with a carat marking of 9, 15 or 18. Both New South Wales and Victoria had their own Manufacturing Jewellers hallmarking system.
I was lucky enough many years ago to have been given scans of pages from The Commonwealth Jewellers and Watchmakers Journal for 1923 and 1922 which shows a sample of these marks.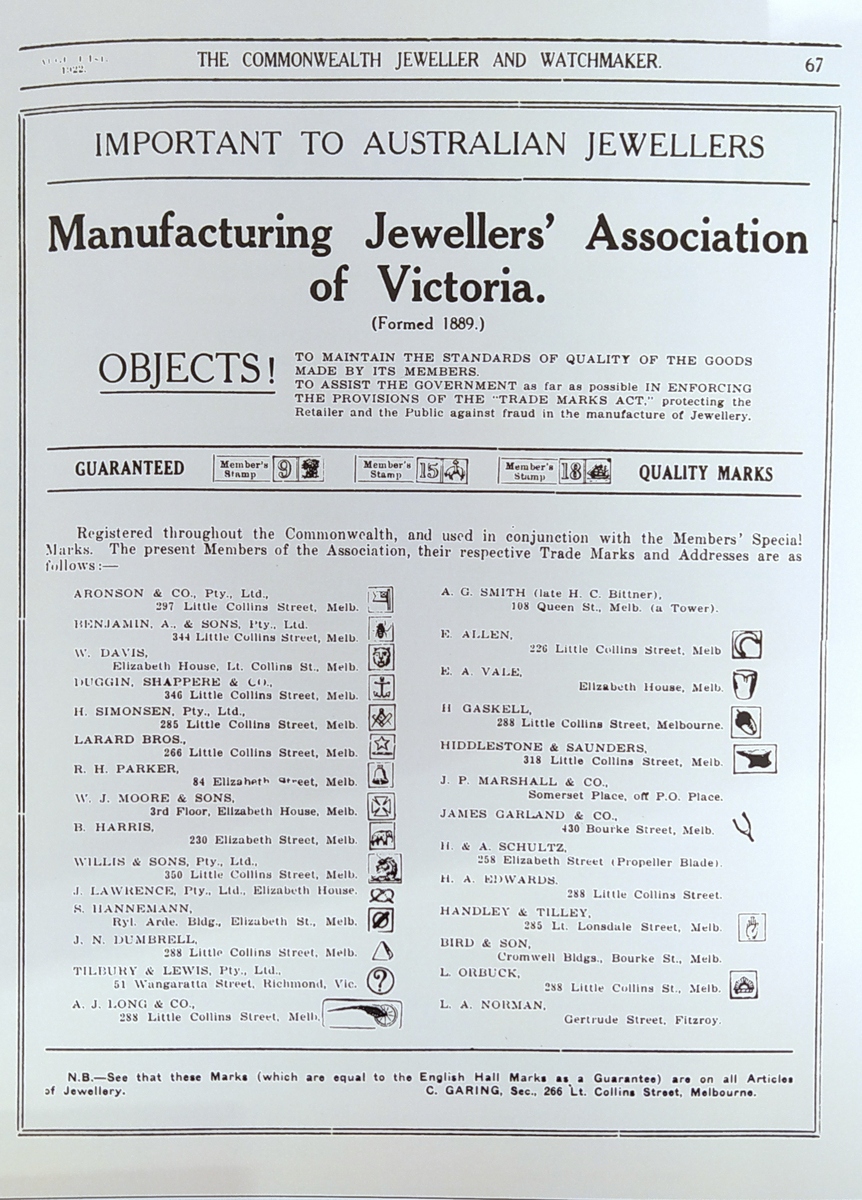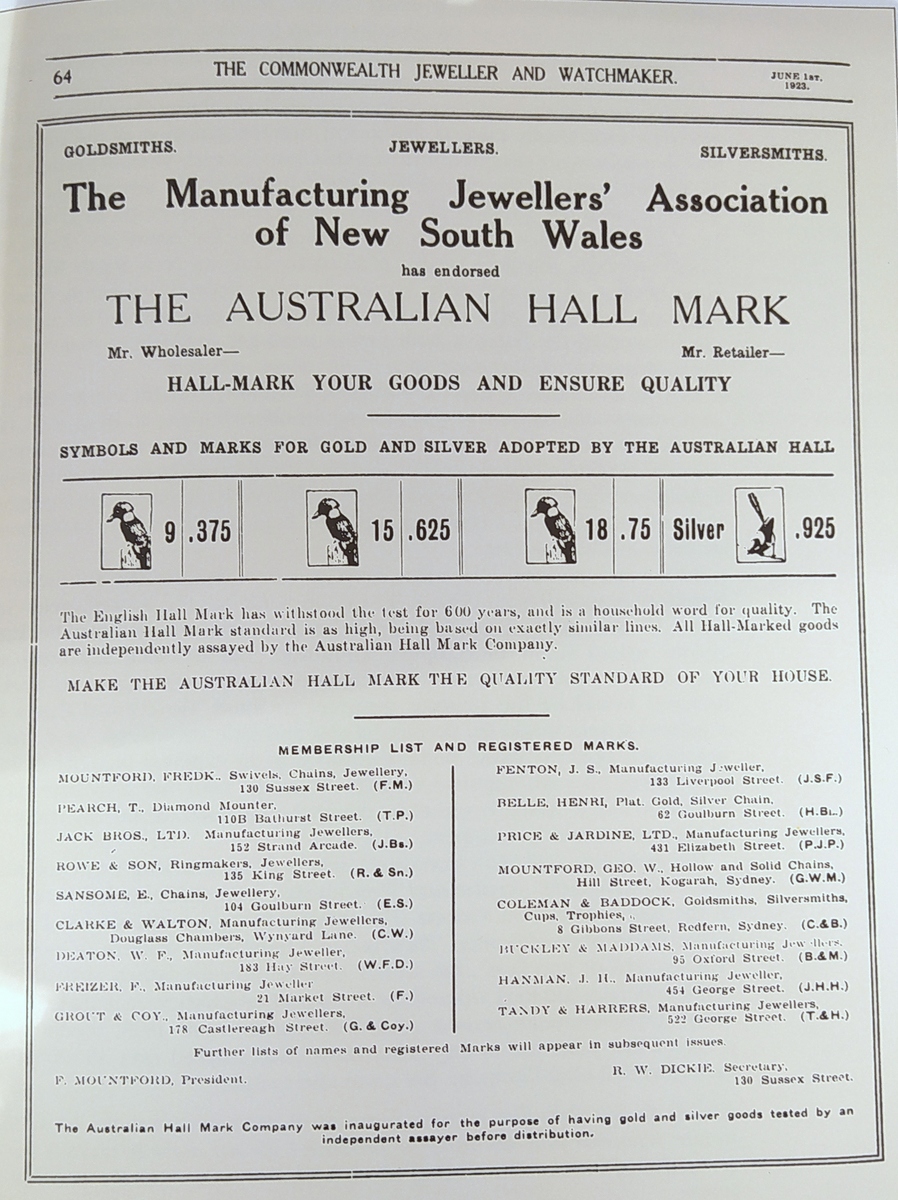 We will also included photos at the end of this blog of marks we have found on jewellery.
The best books for Australian gold and silver jewellery marks that we have found are
Australian Jewellery by Anne Schofield and Kevin Fahey. ISBN 0 908197 73 X
Australian Jewellers Gold and Silversmiths Makers and Marks by Caville, Cocks and Grace. ISBN 0 64611042 X
The best website we have found for Australian Silver marks is
Its a site that is a little clumsy but once familiar with it you will learn how to navigate it.
Photo Section.